Sunglasses are a very versatile fashion accessory and can transform every outfit. But they are also a very important item from a medical point of view in order to protect your eyes against the sun's ultraviolet rays.
Nowadays, we might consider them as chic and as a protection for the eyes. However, this might not always have been this way and changed with the evolution of eye-wear. Read more!
1. The first pair of eye-wear
Going back in history, during the 12th century, Chinese judges wore those glasses made out of quartz lenses, which were smoke-colored, in order to keep their eye expression hidden in the courtroom. The first idea of using glasses as form of environmental protection leads back to the Inuits, who wore them to prevent themselves from snow blindness.
2. Fashion accessory?
As you can read in the above mentioned point, sunglasses have not always been a fashion accessory as they are today. This trend most likely started much later and had its peak at around the 1960's, when the comb and glass firm of Foster Grant created the successful ad "Who is behind those Foster Grants?" for their sunglasses. Then, designer and a lot of celebrities of this decade such as Audrey Hepburn and Marilyn Monroe helped to turn sunglasses into a fashion accessory.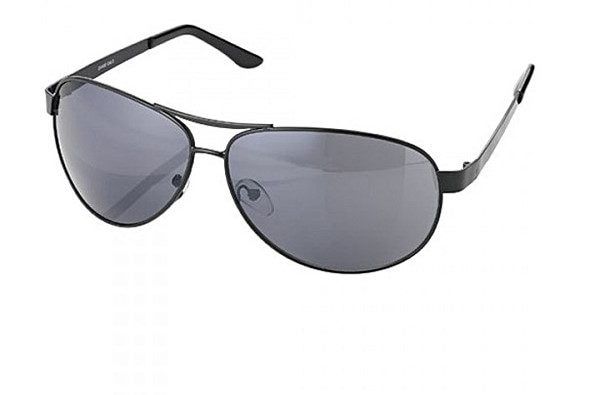 3. History of the famous Aviator sunglasses
Did you know that the nowadays really popular and fashionable Aviator sunglasses were originally designed for the US Air Service pilots to protect the pilots' eyes from hues while flying? Thus, they were originally created by Bausch and Lomb for medical reasons and less for fashion, even if they are considered as an essential fashion piece nowadays.
4. Styling: Eyebrows or no eyebrows?
Even the most stylish people do not share the same opinion about whether sunglasses should cover your eyebrows or not! We at Garment Printing say that you can wear whatever you like as long as you feel comfortable. That is why we are offering a lot of different frames and even personalised sunglasses.
5. National Sunglasses Day
There is even a National Sunglasses day dedicated to this versatile fashion accessory. It is annually on June, 27th, so you might want to mark this in your calendar! Why not considering getting customised sunglasses to support the cause of this day, showing the importance of protecting your eyes? This would be a good excuse to add another pair to your personal eye-wear collection!
6. World's most expensive sunglasses ever sold on EBAY
This pair of eye-wear belonged to "The King of Rock 'n' Roll", Elvis Presley. His "Madison Square Sunglasses" sold for $ 250.000 at eBay. We can assure you, that at Garment Printing you can find affordable pairs!
Although we are hoping this article was entertaining, we at Garment Printing would like to suggest you to never underestimate possible harm caused by ultraviolet rays and therefore, always make sure to wear your sunglasses in the sun to prevent your eyes from any harm. Since they are really versatile, you can always find a pair which you like and if that is too plain for you, we at Garment Printing always offer you an excellent customization service. If you would like to know more, contact our friendly staff and they will answer you within minutes!
If you are not sure, which type of eyewear suits your face best, then read this article on how to choose the perfect sunglass style for your face shape!
Sources:
http://www.ideafinder.com/history/inventions/sunglasses.htm
http://epicstoke.com/10-interesting-facts-about-sunglasses/
https://www.vision-works.co.za/blogs/love-your-eyes/did-you-know-fun-facts-about-sunglasses