We're well into the era of sustainable shopping and green consciousness, and a primary focus in this movement is the reusability and longevity of all products. As you can imagine, reusable products have become preferred. So while tote bags are nothing new, it's only in the last 15 years that we've seen their popularity skyrocket due to the sustainability movement. What are the makings of the best tote bags that are durable? And why should you consider giving personalising bags a try? 
Today's average consumer owns more than one tote bag, so personalising them to suit the use of the specific bag will not only help to identify which one is which, but also give them a bit of personality. 
The best personalised tote bags are all made of sturdy, semi-weatherproof fabrics that can be printed on. These include cotton, canvas, denim, twill, and drapery fabrics. The most popular tote bags for personalising are made from either cotton or canvas. Why? Because these are the easiest fabrics for printing on. 
There's a clear difference between the two fabrics but their naming can lead to some confusion, so here's a breakdown to clarify:
Made from plain cotton cloth, cotton tote bags are lightweight and make for the perfect personalisable base. This fabric is made from natural unbleached cotton. The natural fibres in a cotton tote bag make for an uneven yet durable cloth that is washable and may become softer after a couple of uses.
Our best cotton tote bag is:
Also known as cotton canvas, cotton twill, cotton drill and denim, Canvas is a very popular tote bag fabric. It is a material known to be durable, soft and to have an even weave. Medium in weight and heavier than unbleached cotton, canvas tote bags are long-lasting and can be used for almost anything. 
Our best canvas tote bag is:
Why Should You Personalise Your Tote Bags?
If you're anything like today's average consumer, you own multiple tote bags, i.e. some for shopping, one for the beach, one for travelling and a tote bag to carry your daily essentials on the daily commutes to and from work. They've become popular enough to replace the standard handbag and some even have a tote bag for every outfit. If this is the case for you, personalising your totes probably just became a whole lot more appealing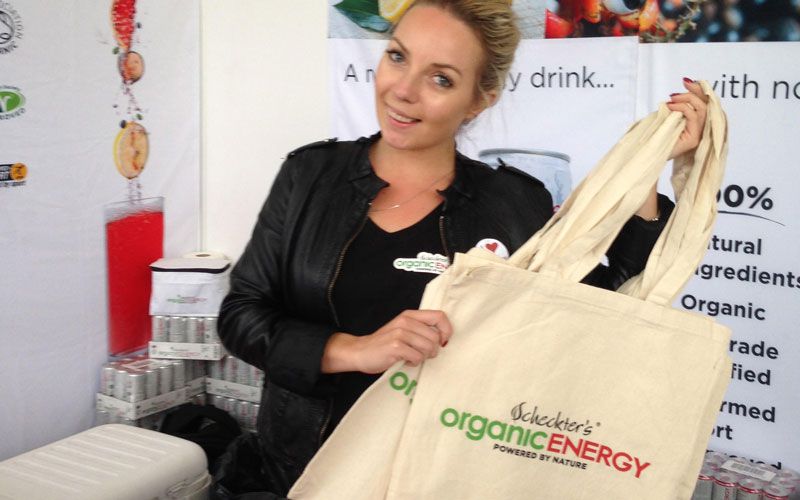 We have a range of tote bags that come in all shapes and sizes. 
Our 5 best tote bag brands for personalising are:
AS Colour

Stanley Stella 
Westford Mill 
Continental 
Nutshell 
All of our top tote bag brands offer products in a variety of fabrics, shapes, sizes and styles. When choosing the style and fabric of the tote bag you'd like to personalise, it's important to consider what you'll be using it for. Here are some of the most common uses for totes and what you should look for when selecting which to purchase and personalise. 
Best Tote Bags For Shopping
And finally, the activity that sparked the revival of good tote bags, shopping. Reliable is an absolute must when it comes to the best tote bag for shopping. You need something that is not going to give up on you when you need it most, i.e. when you're crossing the parking lot to load your car with your freshly bought groceries. The classic tote bag with top handles is perfect for this. Our best shopping tote bag is:
Westford Mill – Fairtrade Cotton Classic Shopper – WM623
From your laptop to your water bottle, the best tote bags for work are ones that can fit just about everything. Often seen as "effortless carryalls" tote bags are perfect for carrying extra items such as lunch boxes to and from work. Even in COVID times with our work-from-home lifestyles, having an extra tote bag specifically for work-related things is necessary, you know for the occasional in-person meeting when you need a work bag. 
We recommend the Tote Sling Bag by Salvage, the Bag For Life by Westford Mill, and the Premium Cotton Maxi Tote by Westford Mill as the perfect choices for a personalised work tote.  Our best work tote bag is:
Westford Mill – EarthAware organic marina tote XL – WM855
Best Tote Bags for Travel
When packing for any trip big or small, the best tote bags are definitely those with a zipper closure, slots or compartments for smaller items like sunglasses and lip balm, slip pockets, an interior pocket or two, top handles and possibly a detachable shoulder strap to make carrying a bit easier. Yes, this is a lot to ask of a tote bag, but there are high-quality travel tote bags out there. We believe a zip-top leather tote bag, or a good quality canvas tote bag to be the best travel totes available. Our best travel tote is:
Westford Mill – Bag For Life – Long Handles – WM101
Beach days always come with more essentials than you'd think, so having a spacious tote bag that you don't mind getting a little sandy and can use specifically for beach trips is a good idea. In our opinion, the best beach tote is also a durable tote bag because it's going to be exposed to the sand and the sun. So think about getting your hands on one of those good quality canvas tote bags. Our best beach tote bag is:
Westford Mill – Nautical beach bag – WM680
A surefire to turn your collection into the coolest tote bags is by personalising them to match your style. Get in touch for a quick quote today and elevate your ordinary errand items into the best personalised bags around.