Promotional bags are arguably one of the most accessible promotional marketing products for entrants to the arena. This is because one version or another will fit within your budget and they offer you a large surface area to display your brand image and iconography. It's almost certain that they won't go to waste; it's rare that a paying customer will refuse a convenient logo to lug around their new belongings. Unless they suffer from an irrational phobia of a bag that is.
The kinds of bags that you have available to you range from cooler bags, custom bags, tote bags, paper and plastic bags and backpacks. They are very multi purposed, and each one is a better fit for some industries than others. In this guide, I'll drill down to the benefits and specific usages of each type of personalised bag. Let's get to it!
Personalised canvas bags or tote bags:
For many people, this is the garden-variety trade fair bag and for good reason. In a notably more eco-friendly epoch, the idea of reusable bags is highly appealing as everyone looks to contribute in the quest to save Mother Earth. This can be amplified by opting for organic cotton or other such premium, environmentally conscious material. Many attendees at trade fairs will rip your hands off to get a hold of a tote bag in which they can deposit the endless amount of freebies, pamphlets and paraphernalia that they've accumulated over the trade fair rollercoaster. However, its use doesn't end there. Not by a long shot. When your customer has housed your tote bag, they can use it for a myriad of purposes.
They can use it time and time again to carry groceries home from the local farmer's market where, despite the quality of the product, they're not exactly eager to hand out plastic bags. They can store their arts and crafts in it. It can double up as a beach bag so your customers have a handy way to carry their towels, picnics and scuba-diving gear.
It can be used when donating musty books, clothes and ornaments that you've been hoarding around the house. And this is just scratching the surface. The tote bag is a fantastic weapon in your marketing arsenal.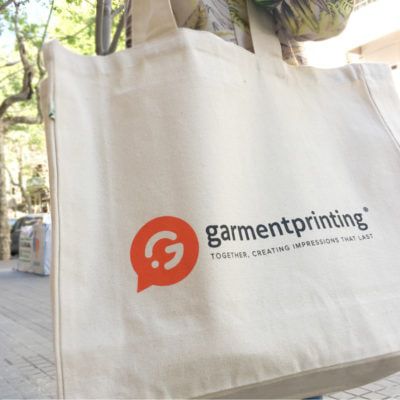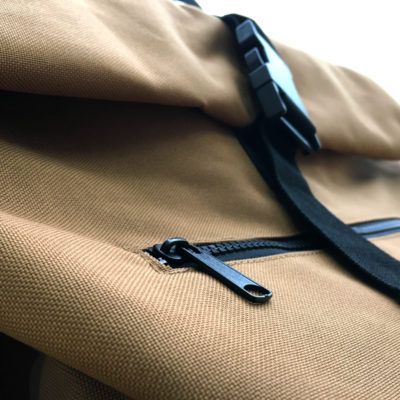 Backpacks:
The trusty backpack. Your loyal sidekick wherever your rambling takes you. Backpack uses are multifarious. From voyaging over the undulating terrain of the Peak District to storing all of your university of school textbooks. There is also a gamut of fabrics that you can use to manufacture your backpack. These range from nylon to polyester to canvas, each with their own unique advantage. To illustrate, polyester is highly resistant to ultraviolet degradation and is cheaper, while nylon provides greater durability and resistance to the elements and daily ravages.
Considering the amount of surface area that there is to print, backpacks can make an effective promotional tool. You can emblazon your logo on the face of the pack and then distribute and sell them to customers and influencers. Although people tend to be loathe to sport promotional merchandise unless it is at least partially fashionable or attractive to look at, so we would recommend that you make an alluring design that people would be eager to wear.
The variations available to you is definitely one of the winning factors of backpacks. If you're embarking on a camping trip, then you will likely be hauling heavy equipment like a tent, sleeping bag, cooking apparatus and heavy-duty clothes. To accommodate this, you can get backpacks with enhanced padding around the hips and on the shoulder straps that will help you bear the body stain. In general, it is particularly ideal for camping and outdoors companies, sports companies and clothing outlets.
The backpack is a highly recommended and sort after product that can propel your business into the stratosphere.
Holdall and Duffel bags:
The next bag to grace our list is the nifty holdall or duffel bag, a product that exudes casualness and practicality. The bag may be notorious for its use to drop off vast and possibly illegal amounts of cash in the criminal underworld, but we prefer its much more above board uses. It is the quintessential item for carrying your sports gear to a match or the gym. Alternatively, it should be the first port of call for that romantic getaway to the absinthe swilling city of Prague. A holdall is usually the perfect size for carrying a weekend's worth of clothes and any other toiletries and extras that you need to accompany you for the ride. Let's be frank, for such a quick getaway you don't want to be clumsily hoisting around a wheelie bag loaded with all of the unnecessary bells and whistles. One of the most brilliant features of the holdall is that it can be compressed when empty to augment its portability.
A holdall is just as valuable for branding purposes as other bags on this list. The usual canvas material of the holdall is an ideal receptacle to display your brand image or other business related information.
So if your customers are constantly on the move and would appreciate a no nonsense bag in which they can throw in their possessions, the duffel bag is right up their street.
Gym sacks:
Gym sacks often receive a bad rap. They can evoke memories of that troublemaker at school who would maliciously boot your football over the fence when it rolled into his vicinity. But we would argue that this is an unwarranted reputation. Gym sacks can be an excellent marketing tool and can look eminently stylish. Usually constructed out of nylon, gym sacks are often waterproof and can be tightened or loosened with just a deft pull of the two strings. They are probably best used for carrying sports goods and equipment for lugging around books. They're especially valuable for their sheer simplicity while offering substantial branding space that you can't help but exploit for your business needs.
Gym sacks are the perfect minimalist bag option for someone who maybe sees a duffel bag as being too excessive for their needs.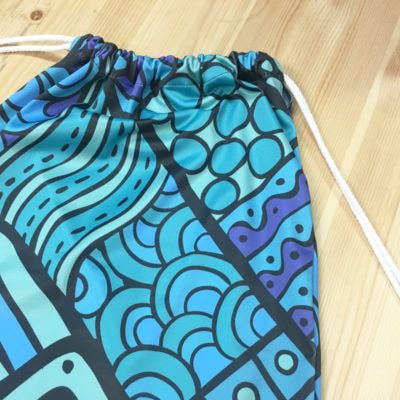 Personalised gift bags:
Don't settle for merely handing that special someone a gift. Consider delivering it using a personalised gift bag. Personalised gift bags give you the opportunity to unleash your creative impulses, and create a small, fashionable bag that is very much in tune with your customer's personality. Some gift ideas worth mulling over include jewellery, wine and books, all of which can be delivered using this charming and fully customisable bag. The small bag can be endowed with your brand iconography and features to make it fully recognisable as pertaining to your company.
Watch as your giftee's jaw drops upon receiving the intricately crafted gift bag. It's no wonder that high end fashion chains have increasingly adopted personalised gift bags to hand to their customers when they make a purchase. Because of its charm, it will also be retained for a long-time and potentially reused as a gift bag by your customer. As previously mentioned, these bags are highly recommended for boutique fashion, jewellers and the hotel sector.
Printed plastic bags:
These bags are almost mandatory for any retailer. It may be acceptable for a discreet corner shop or convenience store to use unbranded white plastic bags, but for any business that has aspirations of forging a meaningful and visible brand then printed plastic bags are indispensable. Such bags allow your customers to display your bran when they are leaving the shop with your products. Think of it as the branding cherry on top of the cake that tops off a sublime customer experience. The bags can then be used by your customer in a variety of ways, with each interaction reminding them of the unforgettable experience they've had with your company.
For example, they could use to line their bins or store vast amounts of out of date magazines.
What's more is that you can order them in different sizes, thickness and colours. We would definitely recommend ordering at least three sizes of plastic bags to cater for all of the varying sizes that customer orders come in. While printed plastic bags don't have the same elite connotations as personalised gift bags, they are a lot more cost-effective and adaptable. Additionally, printed plastic bags don't have to be destructive for the environment. You can request or get hold of environmentally friendly, biodegradable bags to soothe your and your customer's conscience.
If you were apprehensive about taking the leap and ordering promotional bags for your business, hopefully this guide has given you a little nudge and guidance onto the right path. If you want to drill down further into each promotional bag or we've left out a particular bag that you're interested in, then don't hesitate to get into contact with our specialised team who can advise you further on such matters.
In our next section of the ultimate marketing guide, find out how you can use promotional gifts to improve brand retention.