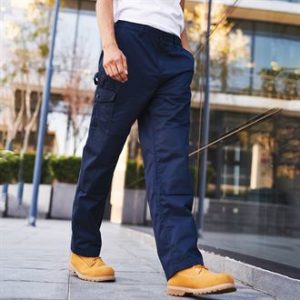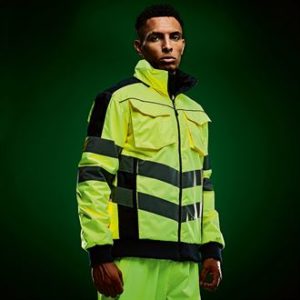 With winter knocking firmly on the front door, it's time to consider how the colder temperatures are going to impact your workforce, both in terms of their productivity and their appearance. The combined effects of snow, ice, rain and sleet can make a difficult job even harder, which is why it's important to kit your crew out in winter wear that's appropriate for the workplace.
After all, if you don't issue company standard workwear that's fit for purpose during the colder months, you're relying on your employees to supply their own winter attire. In a worst-case scenario, this could result in staff members bringing shoddy or shabby coats and jackets to work, which will convey a negative image to the outside world and reflect badly on your business. Even in the best-case scenario, you'll end up with a workforce whose uniforms do not match, suggesting a lack of professionalism and cohesion among employees.
Winter Workwear Clothing
With that in mind, it's essential that you acquire a full wardrobe of workwear that will keep your staff safe, warm and dry until spring comes to the rescue next year. Follow the handy checklist below and you can't fail to resolve your wintry wardrobe malfunction problems, once and for all.
1) Plan ahead
If there's one thing that's true about the British climate, it's that winter can so often sneak up on you unawares. One minute the sun is shining and summer appears to be in full bloom, the next autumn has been bypassed entirely and the thermometer has frozen over. Begin to make your winter workwear plans well in advance to avoid being caught unprepared when it does arrive.
2) Analyse the purpose
Where do your staff spend the majority of their time? Indoors in a stuffy office or outside in the freezing cold? The environment in which your employees work will make a big difference to the kind of garments you require, whether they be t-shirts, blouses, hoodies or insulated jackets. Consider also any special requirements which may be needed, vis-à-vis health and safety (e.g. hi-vis apparel).
3) Discuss with the team
A workforce where opinion is invited is a happy one, and a happy workforce is a productive one. Set up a team meeting to discuss what kind of garments your employees would be most comfortable wearing and take the time to listen to what they have to say. Of course, the final decision rests with you, but taking on board input from those most affected by the purchase is highly advisable.
4) Choose your designs
Aligning your staff uniform with the company's pre-existing brand is key to achieving consistency and integrity across all of your marketing channels. Select colours which are either identical to those used in your logo or at least complement it, remembering to include the name and logo itself where appropriate. Our award-winning customisation tool lets you see exactly how the finished product will look before buying.
5) Decide on the details
As well as the garment type, style, colour and branding, there are other details to consider as well. How would you like your designs recreated on the fabric? One of our many printing techniques, or via the more traditional embroidered approach? Do you favour a particular manufacturer that's synonymous or special to your particular sector? Rest assured, we only work with reputed brands.
6) Finalise your order
Once you've settled upon a design and picked out the pieces you wish to buy, it's then simply a matter of calculating how many units you'll need and placing the order. Remember, buying extra items is always good business practice, since you never know when new members might join the team (or old ones leave). Inflating your figures will also gift you access to great bulk buy discounts.
7) Keep records
It might seem obvious, but the importance of keeping a detailed inventory of everything that's been bought and allocated to staff members cannot be understated. For starters, it'll help hugely when it comes to filing your tax returns at the end of the year, while it will also quash any disputes or doubts about who has received what items and who hasn't.
8) Store excess stock
As mentioned above, it's highly likely you'll want to order more units than you actually have a use for at the current time. Find a safe place to store these (preferably onsite) until they're needed. Alternatively, if your industry and the situation allow it, you could always market them to the general public as authentic company merchandise.