If you're an artist who wants to get your artwork out into the wider world, the first thing you want to look at doing, is self-promotion. Self-promotion is a hugely important part of being an artist, as it gets your work out there and helps your work be seen by other people and new communities. There are many ways to help gain exposure with self-promotion – we've listed some of our favourite ideas below:
Start an instagram page – starting a social media profile can really help you get discovered by new audiences and because instagram is such a visual platform, it's a really powerful one for artists and discovery.
Start a Facebook page – Facebook is very similar to Instagram, but it's less visual. Facebook is more about building a community and talking to people. But the added benefit is it also lets you share things visually too.
Attend local art shows – this is a great tips for you if you live in a city or town with a thriving art scene. If you can exhibit at local art shows, or even just attend the art shows to support other artists – you'll subtly be spreading the word about your own art too.
Go to festivals – festivals are a great way of getting your art seen by people, especially those who share the same interests as you.
Frame your art for local hotels and restaurants – if you find local restaurants or hotels that lack decor – why not offer your art to them for free? It's a great chance to get your art seen by new people who wouldn't otherwise have seen the pieces you created.
In this blog post, we're going to mainly talk about how t-shirt printing can increase your exposure as an artist, and how it can help improve your reach to local people and communities.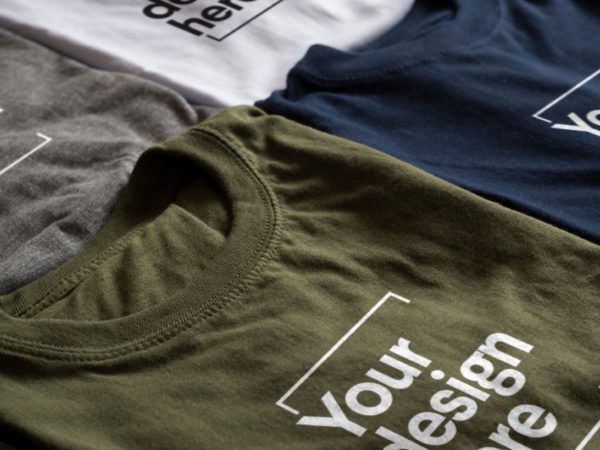 T-shirt printing is now a super affordable way of promoting your business, and the great thing about being an artist – is that you'll never struggle for ideas to put on your t shirts! If you're creating images or visual art (either using paint or graphically) you'll always have something fresh to put on a t-shirt.
Designing a personalised t-shirt with Garment Printing is really easy and our printing experts can guide you through the process easily and quickly to ensure your artwork looks incredible on the t shirts you've chosen.

The best thing? Once you've printed your design onto a t-shirt, you'll created a beautiful unique apparel line, that no one else in the world is selling! It makes you art even more special and gives people a new way to appreciate and admire the art you have created.
Not everyone can afford to buy a print (and frame) or even buy the original – so having t shirts available is a great way to make your artwork available to the masses to enjoy.
Selling or gifting
Selling or gifting your t shirts for free is the next debate? Many artists choose to give away t shirts for free at events and festivals – as it's a fantastic way to self-promote and get people wearing your t shirts.
If you choose to sell your t shirts, you might find the process takes a little longer – but you'll be making money from your pieces, so that's a huge added bonus. Selling can be done from social media (such as Facebook marketplace), or even by websites such as Etsy. If you're feeling really brave, you could even sell your t shirts into local independent fashion boutiques, who may love the idea of selling unique art printed t shirts to their customers!
Get in touch
If you have any questions about printing your artwork on t shirts, or onto any other items of clothing, we'd love to hear from you. Our printing experts are always on hand to give advice, and can happily guide you through the online design process and recommend the best sizes, style or printing techniques for what you need.
Your journey to being a printed artist starts here!