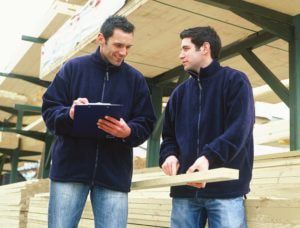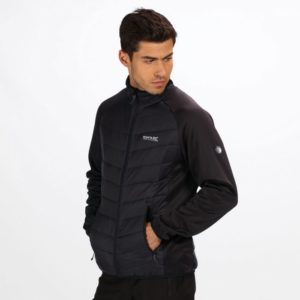 Workwear is an essential consideration for the management of any business, but it's especially important for employees who work outdoors. On the one hand, those toiling al fresco are generally exposed to more extreme working environments and require adequate clothing to protect them against the elements. On the other hand, staff working externally are more likely to be seen by members of the general public and therefore must be appropriately attired to give off the right impression about your business and its values.
Outdoor Workwear
Taking both of those points into consideration, it's clear that finding the best outdoor workwear for your company is paramount to achieving business success and taking your company to the next level. Not only will you keep your workforce happy, thus increasing the likelihood of them showing loyalty towards their employer, but they'll also effectively serve as walking billboards advertising your brand to everyone who sets eyes upon them. As such, sourcing uniforms that achieve the perfect balance of quality, aesthetic appeal and affordability is a key priority for your company – but it can be a challenging one.
Not to worry, because Garment Printing have a wide range of options to suit any industry and role. We only use reputable manufacturers and suppliers who have established themselves as leading names in the world of workwear to ensure you are guaranteed a high level of quality with every purchase you make. Among others, we're proud to work with Regatta, Russell, Portwest and Dickies, who are leading brands when it comes to creating robust pieces of outdoor workwear that won't let you down. Whatever your unique circumstances and your individual needs, we're sure to stock an item that's been engineered to meet them.
Insulated Workwear
From insulated jackets, parkas and body-warmers to coveralls, heavy duty trousers and gloves, we pride ourselves on offering top-quality items of warm clothing that are built to allow your staff to perform to the best of their abilities in the harshest conditions, all the while looking smart and stylish as they go about their duties. We've even got an extensive range of footwear, from steel toe cap boots that are perfect for construction sites to rigger boots more suited to situations where cleanliness is at a premium. Do your staff spend long hours walking around in the great outdoors? Perhaps our range of comfortable but sturdy hiking boots by Dickies and Regatta are just what you need. Whatever the sector, we've got you covered.
The same is true when it comes to personal protective equipment (PPE). As well as the steel toe cap boots mentioned above, we also stock all kinds of hi-vis apparel, from simple vests and tunics to t shirts, fleeces, hoodies and coveralls. In environments with low light and the potential for danger, such as roadside traffic worksites and construction sites, hi-vis clothing is not only preferable but actually legally obligatory. Check which regulations apply to your employees and kit them out in the finest hi-vis workwear as supplied by our fantastic network of manufacturers.
Of course, the garments themselves must be of impeccable quality – but the branding you place upon them is all important to ensure that they serve their marketing purposes equally as well as their health and safety ones. At Garment Printing, we're experts in a wide range of different printing techniques, from CAD cut vinyl to dye sublimation transfer printing to direct-to-garment printing, and many more. This means that we can use our vast experience in the industry to analyse the unique parameters of your order (including the fabric of the garments, the complexity and size of the design and the purpose to which the workwear will be put) to determine which method is ideally suited to the situation. In this way, we deliver outstanding results, every single time.
Design your Workwear
Alternatively, you might wish to opt for embroidered designs on your workwear. This is especially suitable for smaller and simpler patterns or logos, but can achieve an end result that exudes professionalism and sophistication. What's more, embroidered designs generally last as long as the garment itself, meaning they're significantly more durable than most kinds of printing – especially if the clothes are to be worn in an unforgiving environment.
Whichever industry you work in and whatever your workwear needs, Garment Printing is on hand to provide the solution. Our extensive online catalogue contains everything you could ever desire and if you're still struggling to settle upon the choices that are right for you, our friendly and knowledgeable team are here to answer any questions you may have. Simply give us a call on 0207 101 9315 or fill out our online contact form and we'll take things from there. We're waiting to hear from you!