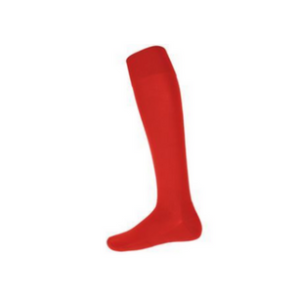 When it comes to designing personalised socks, it's important to ensure that you don't sacrifice the quality of the weave for the complexity of the pattern you wish to create – or vice versa. An eye-catching piece of artwork emblazoned on your promotional socks might do half its job in turning heads, but if it's not comfortable to wear, it's not fit for purpose. Similarly, the world's cosiest hosiery won't sell your brand if the design is shoddy or indistinct. For them to really achieve their potential as a promotional tool, branded socks must balance style with substance.
Sock Printing Techniques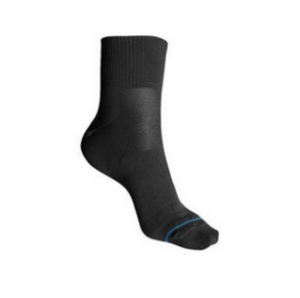 While many other garments, such as t shirts, hoodies and jackets, may be personalised using the traditional method of screen printing, socks are just not quite suitable to this technique. That's because by their very nature, socks must be comfortable and breathable at all times. Screen printing leaves a plastic-like film atop the fabric which cannot stand the daily strain to which socks are subjected and furthermore does not allow moisture to escape, leaving the wearer with clammy feet. Not a nice sensation – and certainly not one likely to endear them to your business.
It's for that reason that we at Garment Printing employ a number of different printing techniques when it comes to creating a pair of promotional socks that tick both boxes mentioned above. Depending on the type of sock needed, the materials used in its creation and the intricacy of the design that you wish to be emblazoned upon it, we'll use one of three different methods: Jacquard fabrication, dye sublimation or 360-degree printing. For those interested in learning a little more about how each process works and which kind of sock it is best suited, more information is included below.
Jacquard fabrication
While the word "Jacquard" might give this technique the illusion of difficulty or sophistication, it's actually the most basic and oldest method of sock decoration on this list. In fact, it doesn't even involve any printing at all. Instead, different coloured threads are woven together to create the desired pattern, making for very attractive end results when dealing with simpler or more classic designs. Argyle socks, for example, are invariably woven using a Jacquard knit, and unless you're wearing a highly-specialised design of hosiery, Jacquard is likely to be responsible for the socks you're wearing right now. However, if you plan to incorporate complex pictures or designs beyond a simple geometric pattern into your personalised socks, Jacquard might not be the best option for you.
Dye sublimation
A more modern technique of sock printing is called dye sublimation, which utilises the chemical process of sublimation to impart designs directly onto the sock material. Sublimation refers to the transition of a solid directly into a vapour, bypassing the liquid stage altogether. When creating socks, the solid involved is the ink, which is placed onto a piece of transfer paper in solid form, before being transferred onto the desired fabric at a high temperature and pressure. This helps to create far more intricate patterns than are capable with traditional weaving techniques and eliminates the possibility that the design might crack or erode over time – an especially important attribute for an article of clothing that undergoes as much wear and tear as a pair of socks. Best suited to synthetic fabrics, dye sublimation is unsuitable for cotton or natural-blend socks.
360-degree printing
360-degree printing is very similar to dye sublimation in that it is appropriate only for synthetic materials and uses sublimation to achieve incredibly detailed results. The difference lies in the exact process of transferring the ink to the sock itself. As the name suggests, 360-degree printing uses a wraparound technique of sock creation by stretching the material around a cylinder or the mould of a human foot, allowing the printer to impart the chosen image, design or pattern onto the sock with minimal visibility of the seams. In this sense, 360-degree printing is probably the most advanced method of personalised sock printing, given that it allows for intricate detail with the minimum of seam visibility. If those things are important to you, it might be the best choice on the table.
Ordering personalised socks from Garment Printing
Now that you're aware of the various printing methods employed by our team, you should be better equipped to make the selection that's right for you. We also offer both simulation and sampling services, allowing you to see a 3-D visualisation of how your finished sock will appear and also touch the fabric we'll use to make it. In this way, you can get the best feel for how your design will turn out before committing to a bulk buy, ensuring you're 100% satisfied with your purchase.
Our friendly and knowledgeable team are also on hand to answer any questions and offer any advice you might need. Just give us a call on 0207 101 9315 or fill out our online contact form and we'll do our best to get back to you within 15 minutes during normal working hours. Get in touch today!