Printed promotional merchandise is key for any company, and can help enormously to generate revenue at events and charity fundraisers. But where to start? With so many options out there, it can sometimes be difficult to know what to go for. Are printed T Shirts right for corporate events? Do people want printed tote bags as freebies? Are printed mugs becoming obsolete? It's natural to have so many questions, and rightly so. You want to get your promotional products just right and make the biggest impact on new and existing clients, hopefully attracting a fair few from your efforts.
Of course there are many things to consider:
Who is your clientele?
Which type of promotional merchandise is going to be most appealing to them and why? For its usefulness, originality, quality?
Where do you want your merchandise to be seen after it is taken away?
How can you get the most out of your branded product in terms of visibility?
Is it necessary to offer more than one item? Which two complement each other, or would it be better to offer two distinct products for a bit of variety?
As well as answering all of these questions, we'd like to give you one key piece of advice: Whatever the purpose of the merchandise, make sure yours stands out.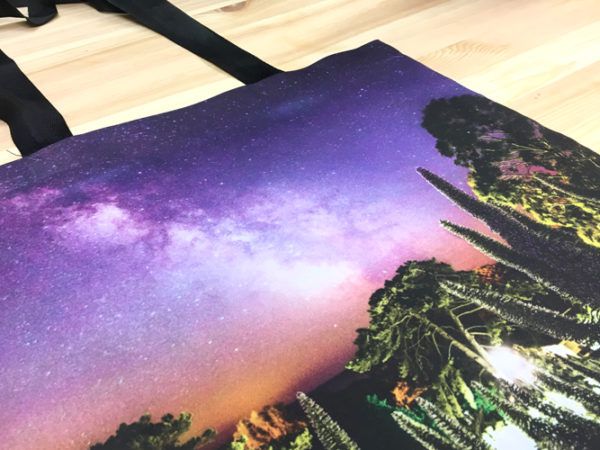 We have such a wide variety of products and printing techniques that you can make your printed promotional products as creative and dynamic as you like. Don't be afraid to think outside of the box and try out something "a little out there" like colour changing sublimation mugs, sublimation T Shirts and tote bags with a full colour photographic image. You'll be much more likely to catch people's eye if your stall exhibits something that none of the others have. Picture this: you're at a networking event with other companies from your sector. Every single stall is giving away the basic plastic pen, business cards and flyers, apart from you. On yours, one can see brightly coloured printed T Shirts and tote bags, screaming out to be taken away by attendees. And before you say it, this combination doesn't have to cost you an arm and a leg. In fact, with our screen printed tote bag offer you can get 500 bags for £0.75p per unit! No bad, eh?
In this article we intend to clear up any doubts you may have by offering statistics based on market research. This should aid you greatly when making a decision on which type of promotional merchandise is right for you as it will be based on data and analytics, rather than going in blind.
Here is a detailed promotional products infographic to help you make that all important decision. Continue reading for the rest of the guide.Contact us now!Discover our mugs
So, let's begin with the famous question all companies ask: "Really, how worth it is it to order printed promotional merchandise?"
Well, very, is the short answer. With 8 out of 10 people owning between 1 and 10 promo products and 53% of these people using the products at least once a week, we believe the figures speak for themselves. However, then we must consider where such products are being used. Do you want them to be visible within a corporate, office setting, the home, or on the street? Because depending on the product, only some of these will be possible. For example, 55% of people asked said that they had at least one promo product in their bedroom, but what use is it to your company if no one else sees or makes use of it? For this reason, branded cushions might not be your best bet.
We'd recommend something that people are going to use when out of the house or in the workplace as this will mean more visibility for your brand, better recognition and therefore more clients, sales or other forms of conversions. According to consumers, the top promotional products are wearables, followed by writing instruments and bags. That said, the tote bag is the item which has received more impressions than any other single printed promotional product – most likely owed to the fact that it's cheap to print on, offers a large surface area for your design and is super useful. But before we reject the others, let's break down the categories.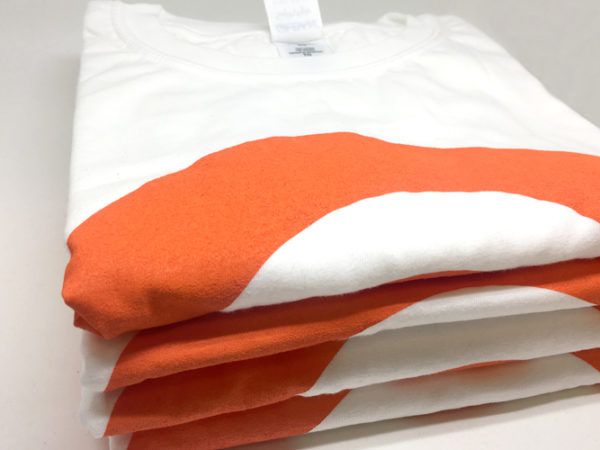 Top promotional merchandise
Within wearables you might consider ordering printed T Shirts or caps to offer as freebies or be sold as merchandise. A great choice if you work in the sports or outdoors sector. If you go for writing instruments, these could include printed pens and personalised notebooks. However, we're not talking about standard stationary. Imagine your company logo embossed stylishly across the front of a black leather notebook. Pair that with personalised fountain pen and you're winning. Not only are these both very useful, they will most likely be visible to a corporate, studious audience, so depending on your target, could be the perfect item for you. Then there are bags. These could be gym bags, duffle bags, sports holdalls, or the nation's favourite: the printed tote bag. As we've mentioned above, the tote bag has been printed on more than any other single printed promotional product, so we'd recommend that you listen to the data and go for this type of bag, rather than say, a drawstring backpack.
The great thing about all of these is that your brand logo, message or cause will be highly visible, as none of them are necessarily destined for a life confined to the house. It could be argued that the printed mug is limited for that very reason. However, nowadays branded mugs have the potential to be even more effective advertising than radio and television spots. In fact, 57% of people were able to recall the advertiser on a mug compared to only 32% who had heard the name on the radio or a measly 28% who had seen the same advertiser on television. It goes to show that physical, tangible branded merchandise can be much more powerful than traditional, often very expensive, means of advertising.Get a Quote Now!
Don't underestimate the power of personalised promotional merchandise
And if that hasn't clinched it for you, get this: A huge 85% of people asked had done business with the advertiser after receiving a promotional product. Coincidence? We don't think so. Promotional products are bound to bring you return of investment, especially when the investment isn't necessarily that big. Printed pens and personalised tote bags are right up there as the most economical advertising tools, and coincidentally some of the most popular amongst consumers. In fact, with our offer on screen printed tote bags, your promotional merchandise will come out at a steal!
Of course, the product you choose depends on your market and who your clientele is. If we simply break it down to men and women, we can see that guys are more likely to own promotional T Shirts and caps, whereas women are more likely to have bags, writing instruments and calendars. If you work in the education sector, you might consider offering personalised stationery as this will be highly useful for your target audience. Alternatively, if you work in the tech industry, you'd be wise to offer something equally appropriate; personalised USBs, for example.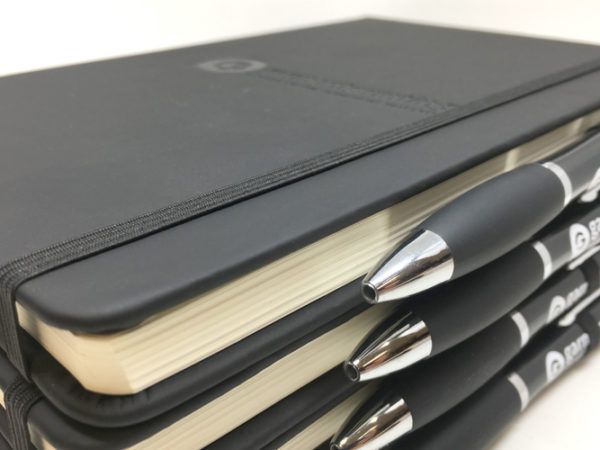 Whatever you decide on, remember these four key pieces of advice:
Know your market
Opt for something they will find useful
Be bold. Make you product and design stand out
Never underestimate the power of printed promotional merchandise
If you have any other questions we haven't covered in this article or want to get a quote for personalised promotional merchandise, fill out the form below and we'll get back to you within 15 minutes.