Discover our printing techniques
Here at Garment Printing, we offer the very latest t shirt printing and garment printing techniques to ensure consistent perfection, quality and durability, at very competitive prices.
By offering a complete comprehensive range of personalised t shirts and clothing embroidery techniques we can handle all orders, big or small. We will advise the right garment printing technique to suit your design and requirements.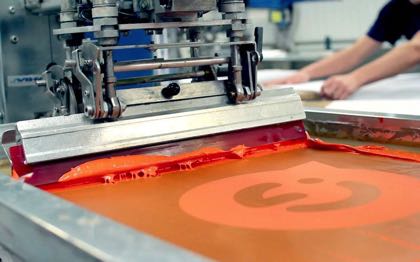 With state of the art screen printing machinery we can print over 100,000 screen printed t-shirts or screen printed tote bags per day. No order too big or too small.
Our DTG direct to garment printing machines include a range of Brothers GTX, Kornit Storms and Aeoon industrial machines. We offer options for low-volume print runs for small businesses and individuals, to industrial-sized print orders for global brands – DTG t shirt printing over 3,000 units per hour – with no minimum orders.
This page will help you find out more about each printing process.
Our Range Of T Shirt Printing Techniques
We use a complete range of t shirt printing and clothing embroidery techniques. We do everything from t shirt screen printing, vinyl print, heat pressed shirts, DTG printing, t shirt transfers, 3d print t shirt, embroidered t shirts, direct garment printing, sublimation t shirt printing and more. Our team has made sure that no matter what your t shirt printing or graphic design t shirt requirements are, we can meet them.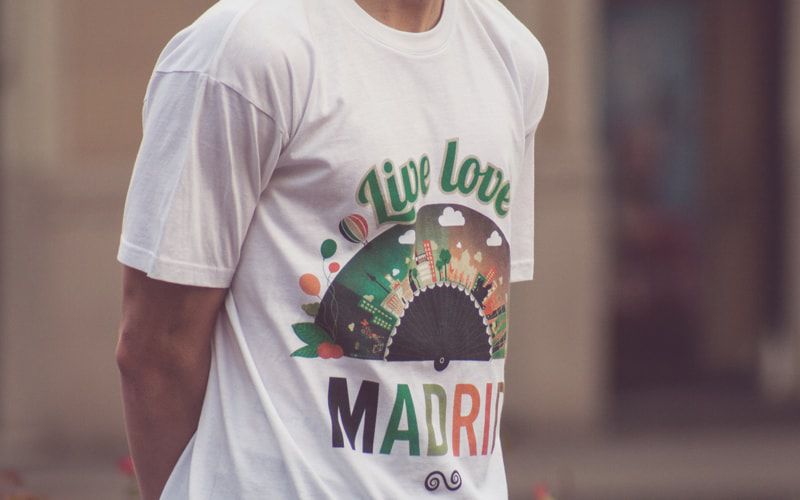 Screen Printing
Screen Printing is the process that applies ink directly onto clothing and fabric using mesh screens. This technique is most competitively priced for printing in large volumes, offering you a vibrant Pantone Colour Matched result. You can have Water-Based screen printing (Eco-Friendly Option), Metallic Ink, Glow in the Dark screen printing and so much more.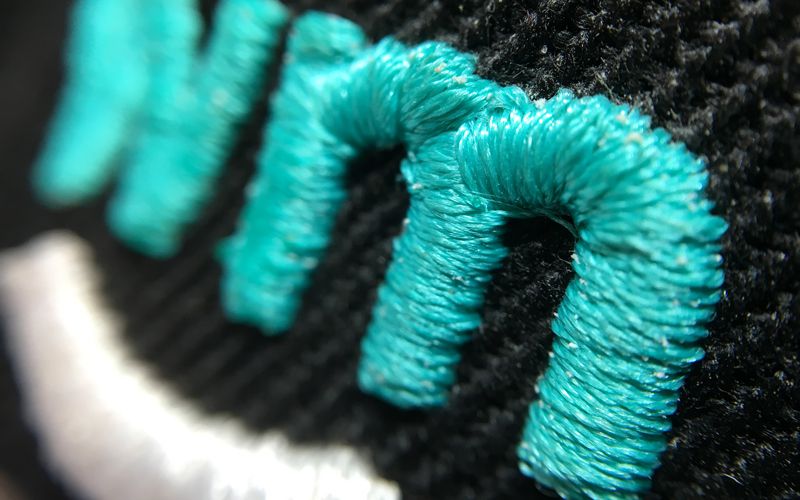 Embroidery
Embroidery is an excellent garment customisation technique if you are looking for a durable, stylish and professional finish. Our Embroidery options are highly competitively priced, but there is an artwork set up cost for your design which means it is best on orders of 15+ units. We can offer a full range of thread colours to match your brand requirements, so get in touch now to discuss your needs.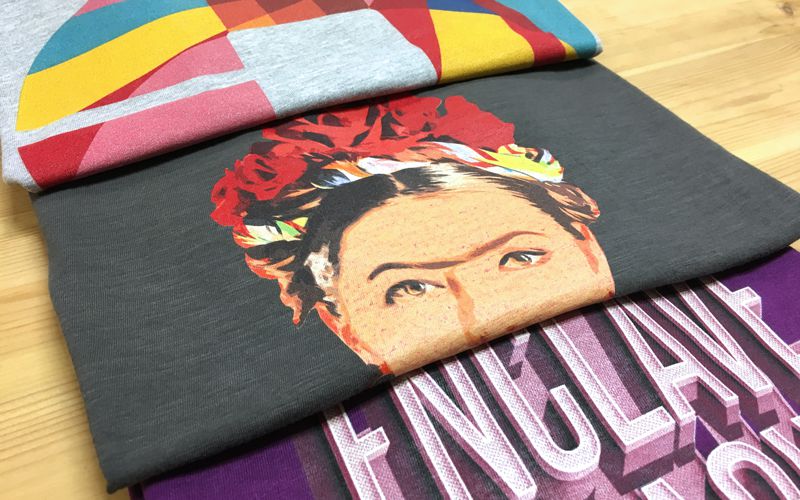 Direct to Garment Printing
Direct to Garment Printing or digital printing is the process of printing full-colour images onto garments using top quality DTG machines. You can use this technique for any type of garment, both light and dark coloured. It is also a very fast choice which can produce high-quality printed clothing within a few hours with no set-up fee.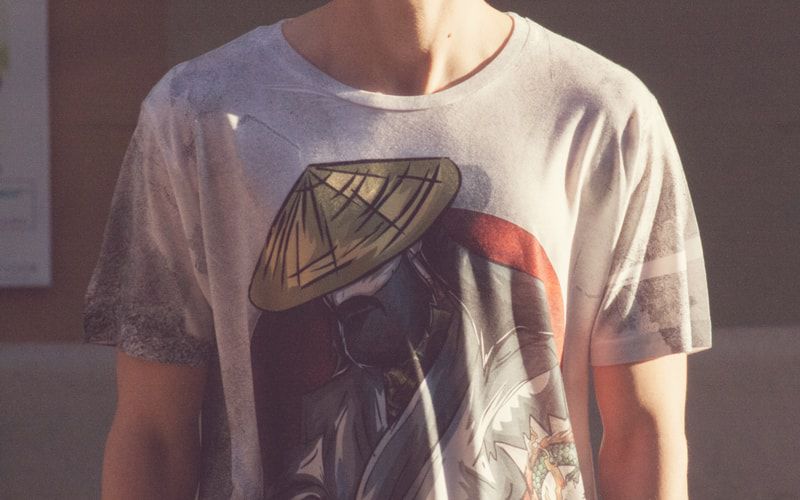 Dye Sublimation
Sublimation printing is the process of putting your own designs onto a special, transfer paper which is then heat-pressed over the top of the garment and the design is transferred onto the product. It can be only used on 100% white polyester garments. This technique is used for all-over prints and has no minimum quantity order.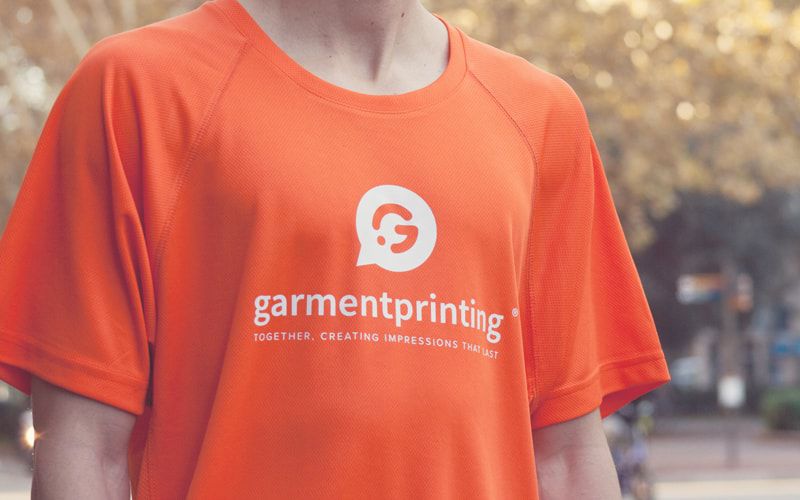 CAD Cut Vinyl Printing
CAD Cut Vinyl printing is a process of cutting your design from the material chosen using a plotter and then it is applied to the garment using an industrial heat press. This technique is very similar to transfer printing, except it's only suitable for designs which consist of one or two colours. The main advantages are no set-up costs and the easy and pace of production. This technique is mostly used for letter and numbers – which is perfect for sports kits.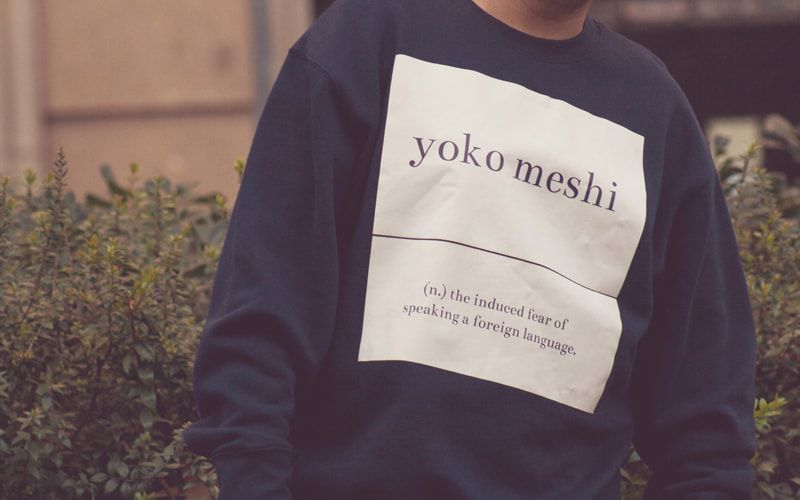 Transfer Printing
Transfer printing is the process of printing your designs onto a special, transferrable vinyl material. This technique can be used on both light and dark garments. There are no set up charges, allows full-colour designs and is perfect for low-quantity orders.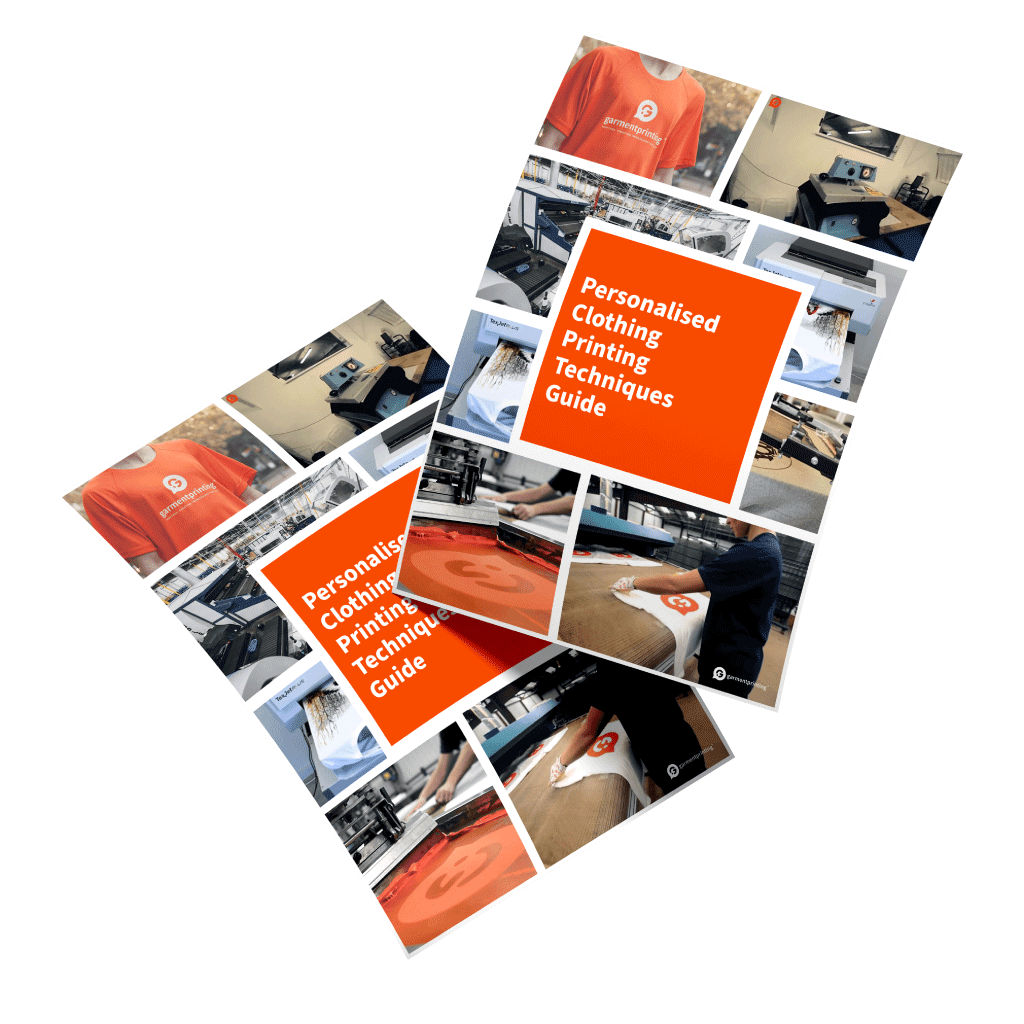 Need a closer look at our Printing Techniques?
Download this free printing techniques guide and get a graphical and informative representation of how to get the best out of your personalised clothing designs
Our Personalised Clothing Certificates