Trusted by hundreds of brands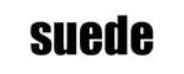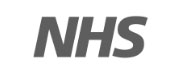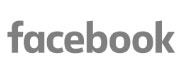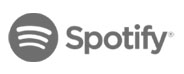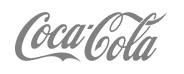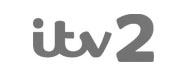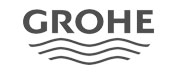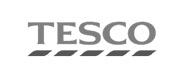 Our Personalised Waterproof Jackets Range
Our personalised waterproof jackets have several colours for you to choose from, and a number of sizes to make sure it fits perfectly. 
Our waterproof jackets come in a range of designs too, from lightweight jackets, to stormbreaker jackets and even softshell jackets.
They're ideal for working, hiking, horse-riding, or just wearing out and about.
The weather in the UK might not be the reliable weather – and sadly as we all know, the weather is one of the most unpredictable things about the UK. It seems like rain follows most of us around in the UK, so one thing that always comes in handy is a waterproof jacket. 
When the rain comes out, having the option of a personalised waterproof jacket from Garment Printing is ideal. and there are so many useful places you can wear them. Staying warm and dry has never been so fun! 
There are many reasons businesses may want to invest in personalised jackets, here are just a few ideas: 
Businesses who do flyering outdoors – matching waterproof jackets are ideal for your team.
Staff working at outdoor events such as festivals, may require waterproof jackets whilst on shift. 
Traffic wardens or traffic controllers. 
Outdoor jobs (such as dog walking for example) a personalised waterproof jacket helps make your team look smart and prepared. 

For businesses, we can ensure that our jackets will help present you with a professional, smart look. Your team will look great with your logo on their waterproof jackets, and the matching jackets will also give them a unified and put-together look. 
Two of the main things you'll want from outdoor clothing, are durability and practicality. Our items are highly practical and durable, and ensure you're prepared to face the weather too! 
Our waterproof jackets are made with high quality materials, so no matter the event you will be able to stay nice and clean underneath. The work perfectly for businesses and personal use too. If your business works outdoors, personalised waterproof jackets make the perfect staff uniforms. They also work amazingly for marketing, as you have unlimited exposure to your audience for only a small one time purchase!
At Garment Printing we have helped thousands of companies and customers over our 20 year lifetime. We have an experienced team with extensive knowledge of how to print garments most effectively and we know we can help you get the best waterproof jackets you want. 
For businesses, we offer an express delivery service, so if you need your personalised waterproof jackets soon, we can deliver! Also, ask about our Bulk Buying offer, the more you purchase the cheaper it gets!  Just fill out a quote, and we will reply within 15 minutes so you can get your waterproof jackets as quickly as possible!
We will happily send you a few samples so you can see what your waterproof jackets will look like before you make an order. Why not have a look at our promotional merchandise as well? We offer many cheap items from personalised memory sticks to custom flip flops, all of which can help increase your brand recognition!
Our waterproof jackets aren't just perfect for business as uniforms. They're also incredible for fun events such as hen parties or stag parties too! 
Every year, thousands of people head to the summer festivals in the UK as their hen party or stag party, and although you wish for sunshine – a lot of the time you're greeted with rain! For these occasions, a personalised waterproof jacket is ideal, and if you get matching jackets for your whole group – it makes for a fantastic photo opportunity too. You can design the ideal waterproof jacket for your group of friends, and even pick out the perfect colours and personalised design. Our personalised clothing items are affordable too – which makes it a great choice for parties and gatherings. 
Our Personalised Clothing Certificates