Raising money for charity is no easy job, particularly in precarious times. How many times have you been on Facebook and swiped past a post by one of your friends asking for their copious amounts of online friends for a small donation. Well, it may be you have never noticed, but nearly every time, those fundraisers are organised through JustGiving, and this year they are celebrating a huge milestone, which we think is something worth celebrating.
JustGiving is the world's most trusted platform for online giving and this year they have amazing news to share. In the last three years, between three million donors, they have raised over 100 million pounds for various charities across 164 countries worldwide, and we here at Garment Printing are delighted to say that we have been part of this amazing milestone.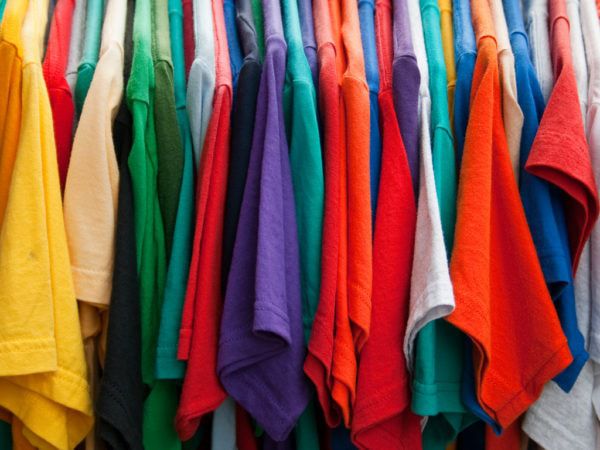 JustGiving are a tech-for-good company. They charge a small fee, which is re-invested into building innovative new tools to make giving better for everyone. Building on their 15 years of social giving history to create more intelligent and powerful ways of connecting causes with people who care, which are open to everyone and every cause, however small.
In the last few years, we here at Garment Printing have had the privilege of working with over 500+ JustGiving fundraisers. We provided them with printed T Shirts, Printed Clothing, and other printed promotional merchandise to help their cause succeed. Why not take a look at some of our Case Studies to see some of the amazing success stories that we have been involved in!Find Out More About JustGiving
What makes JustGiving so great?
One of the amazing things about JustGiving is that it is not just an online giving platform, on their blog, they light the way in highlighting the true power of solidarity, compassion, and humanity. There, you will find tips and advice on how you can push your fundraising campaign to its maximum potential. They highlight the usefulness of social media and stress the importance of going digital for smaller charities. They don't just provide the means to make a donation, they advise on the best ways to do it!
They also run a page for case studies which highlight some of the amazing work they have been involved in. From the hundreds of case studies, we can see how their platform has come to an indispensable tool, facilitating the fundraising process for millions of charities worldwide.
Therefore, with JustGiving leading by example, we present to you a few ways in which Garment Printing can help your charity succeed, beyond the realms of the digital. We will present to you the importance of a printed T-Shirt, and how it is, in fact, a pragmatic asset to your charity. Keep reading for more information!
Printed T Shirts for Charities
At Garment Printing, we have worked with numerous charities over the years and we've helped them to create incredibly successful campaigns at a cost which is perfect for them! We're always proud when we receive an order from a charity organisation asking us to help them by creating printed clothing and accessories, and every time we make it our priority to ensure their printed clothing order is special enough to represent their cause. This is something that we shall continue to do, with the aim of helping every cause we work with become a successful one.
We understand that charities are donation based and cannot afford to be paying out huge sums of money to fund merchandise for their events. Sometimes when organising huge events you require a helping hand, after all, isn't solidarity an integral part of every charity. It can sometimes be really expensive to invest in all the printed promotional merchandise necessary for an event to be a success. We therefore extend a 20% discount to all charities and charity events in hopes that things run financially smoother and we have a Price Beat Promise for charities too.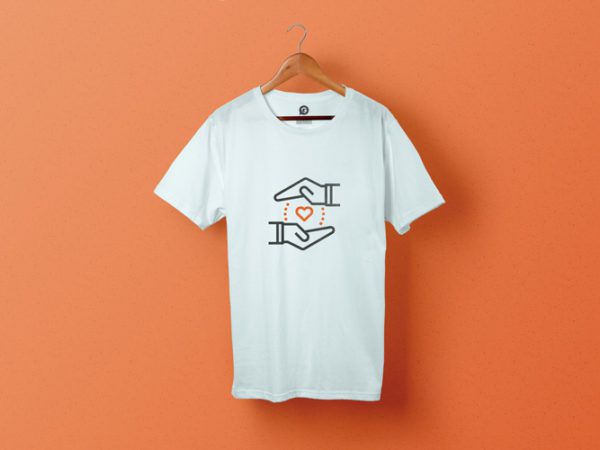 Printed T Shirts and personalised clothing has a huge impact upon charity events and charity event organisers, so we know how important and how useful they can be! But don't take our word for it, take a look at how we helped Cancer is a Drag with their charity events as an example.Browse our range of printed T Shirts
Benefits of T-Shirt printing
The camaraderie and teamwork is one of the most beautiful things about being involved in a charity. Here at Garment Printing we believe that we can provide your charity team with the means to strengthen that bond between you and your team. To encourage solidarity and even motivate you all to continue and succeed.
Printed T Shirts amongst other printed Promotional Merchandise are the perfect means to carry this out! There is no better way to unite a cause than by dressing you and all your team members in the same outfit! Being part of something bigger is something we all want and if you have the right design which perfectly reflects the charity's ethos and your team's drive to succeed, there is no bounds to the impact a printed T-Shirt can make!
Another huge benefit of T-Shirt printing is that a printed T Shirts can be used to raise awareness! Print the charity objective across your T-Shirt and invite people to your cause. You can even use a variety of accessories that communicate an idea when worn with the printed T-Shirt. A brilliant example of this would be an embroidered cap with a question about your industry accompanied by the answer to said question printed across the T-Shirt in a creative and artistic way, this is a guaranteed way to draw people in. For more information, why not read our article about Everything you'll need to know to get those perfect printed T Shirts!
When thinking about personalising said T Shirts, screen printing is an excellent way to go about realising this. Screen printing is one of the most versatile printing techniques meaning that it works very well on nearly all garment types. It's a process which applies ink directly onto materials through a specially created silk mesh screen. It is an ideal printing technique when placing orders of 25 units or more! Perfect for any NGOs.Browse our Range of Printing Techniques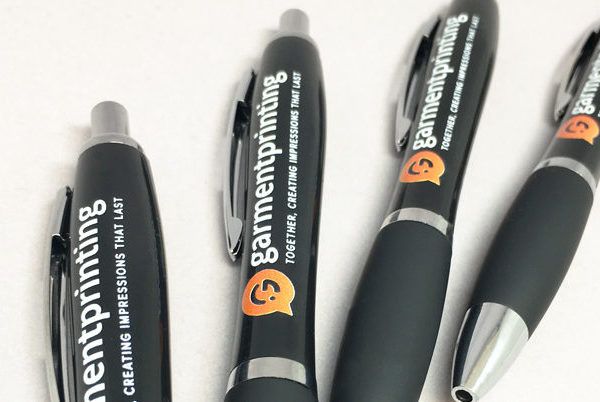 Printed promotional merchandise to support your cause
Printed tote bags are an excellent and fashionable way of endorsing your charity. At Garment Printing, we have become aware of the ever-growing popularity of personalised tote bags. Therefore, when considering promotional merchandise for your event, no matter what the scale, printed promotional products are one thing to keep in mind. Printed canvas bags have become one of the main means of endorsement amongst event-planners. If you are looking for a more economical option, we also have an incredible offer on standard screen-printed tote bags: 500 bags for £0.75 per unit. Make the most of this offer!
Printed mugs and personalised pens are also a brilliant way of promoting your charity. Let's face it, who doesn't need a mug or a pen? If you're hosting an event in the future, giving out free mugs will make people speak highly of you, and definitely remember you as a mug's lifespan is quite substantial. Another option could be to sell the promotional merchandise as a means to raise money, like we said who doesn't need a mug or a pen. Think about it, a pen or a mug with your charity logo and a nice design printed onto them will be a great source of revenue for any charity. So why not take a look at our range of printed promotional merchandise.
JustGiving is a great platform for online giving and we are proud to say that we have been involved in over 300 charity fundraisers, organised through JustGiving. For any more information on the services we offer or to receive a quick quote, fill out the following contact form and a member of our sales team will be in contact within 15 minutes of working hours!