Sublimation printing is one of the most creative printing techniques that we have available here at Garment Printing. In a nutshell, this printing technique allows you to make the most of the entire garment and print your design in vibrant, fun colours and effects. However, we are more than aware that it can be difficult to know which printing technique is best when it comes to printing promotional merchandise. With that in mind, we have created a list of dos and don'ts for sublimation printing in hopes that this can help to decide if this is the right technique for you!Discover Sublimation Printing!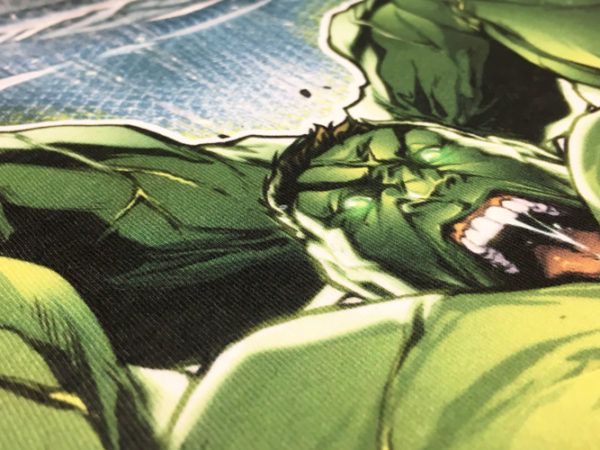 Do – Choose the sublimation for your printed promotional merchandise
One of the main benefits of sublimation printing is that it allows for a full print design, meaning you can print anywhere and everywhere, so why not get creative? You could design a range of themed printed T Shirts like Drawn Fresh, you could even have your favourite photograph sublimated across the entire surface of your printed T Shirts.
Don't – Order any old design
Unfortunately, as good as a "full print design" sounds, it has its drawbacks (although very few might we add). Due to the printing process for dye sublimation, it is normal that the print leaves white marks where there are creases. These white marks are commonly found around the armpit area. In addition, please be aware that a true black cannot be achieved with dye sublimation, as the T Shirts can only absorb a certain amount of ink. Therefore, black can often not be as saturated as some other colours and may appear off-black. So when it comes to selecting your design for printed T Shirts through sublimation printing, please keep this in mind!
Do – Pick the right garments for sublimation T-Shirt printing
Sublimation printing produces the best results when printing on 100% white polyester garments. That means that this technique is perfect for printing personalised sportswear, such as running tops, vests, shirts and any other polyester clothing that requires a soft print finish. So, say for example you were organising a charity run and you wanted to have the logo of the charity you're representing printed across the back of the T-Shirt, then this is the perfect technique for you! Another thing to consider is that dye sublimation is primarily suited to all over randomly placed designs, not position specific designs. But please contact us if you have any doubts.Get In Touch!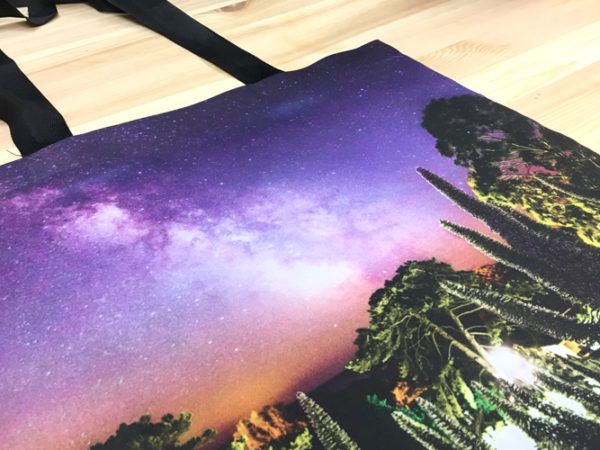 Don't – Limit yourself to just T-Shirt printing
Printed T Shirts are not the only product you can produce with this technique. In fact, you can do much more with dye sublimation than you think. Personalised mugs, for example, look fantastic with a full print. As a promotional product, mugs are something that no one has enough of, and if you offer a mug that has been printed using sublimation printing, they are bound to make the right impression at corporate events. Another product which could be fully personalised through this technique are personalised wristbands. Personalised wristbands are becoming very popular amongst companies, charities and brands as they allow you to get a very large quantity of promotional merchandise printed at a very low cost. The great thing about branded wristbands is that if they are attractive enough, and the recipients like them enough to wear them on a daily basis, your promotional product will have extremely high visibility and reach a much wider audience than other promotional products such as printed business cards. Furthermore, if you get your personalised wristbands printed with dye sublimation, they will be even more alluring. This is a great idea for festival organisers, as it is a promotional product that really appeals to the audience.
Do – Explore our range of printed T Shirts first!
Despite what we said earlier about the print coming out much better on 100% polyester garments, here at Garment Printing we have partnered up with some big name brands who have a range of products which are perfectly suited for dye sublimation. For example, Russell have a collection of brightly coloured 65% polyester T Shirts, hoodies, sweatshirts and jogging bottoms which can all be personalised through dye sublimation. We would usually recommend that you use a 100% polyester based T-Shirt or garment for this process, but with this stylish, marl coloured collection by Russell, it is now possible on polyester blends. Similarly to Russell, B&C also have a collection with a fantastic range of ultra soft polyester mix T Shirts that can be personalised through sublimation printing. So before you settle on any old polyester T-Shirt, remember there are a lot more options!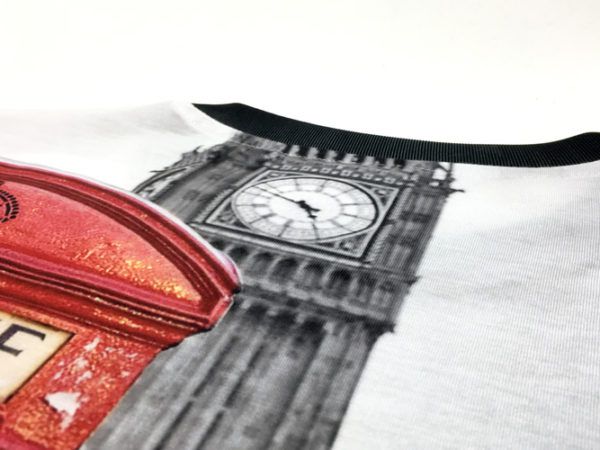 Don't – Buy before you try!
Like we stated earlier trying to find the right way to print really is difficult and that's why you don't want to waste huge amounts of money only to find you don't like the final outcome. It is a great technique for both fashion clients and for those who are looking for something a bit different and original. Garment Printing can offer the possibility of sampling using this technique to make sure that you're happy with the results prior to printing the larger order. Our sampling price for this technique is £45 + VAT. Contact our printing experts for more information on sampling.
Do – Wash with care
Such is the case with all of our printed clothing, it is best to abide by certain rules when washing and ironing. This is because printed garments are more sensitive and therefore need a lot more attention. We advise you also not tumble dry and not to iron over the print. For more information please consult our wash and care guide!
Don't – Worry about a thing
We have everything you need to get the printing process sorted, so don't worry about a thing! If you have any doubts about sublimation printing and whether it's the right technique for you, fill out the following contact form and a member of our sales team will be in touch within 15 minutes during working hours.